Testimonials
When choosing a real estate professional, get to know their history!
Below, you'll find information that will help you get to know Jules and Laurel better.
We consider the satisfaction of our clients to be our greatest achievement, and take pride in my high volume of repeat business and referrals.
Call us today - we'd love to add you to this growing list!
What our some of our clients have to say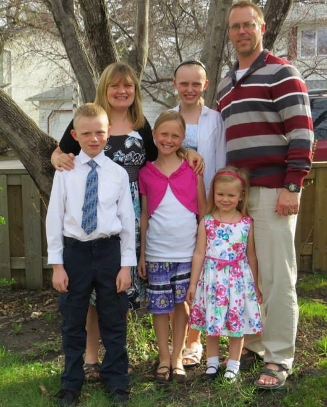 Kelly and Cori-lee Paterson
We cannot even begin to say enough great things about our experiences with Laurel. She took the time to find out exactly what we wanted and made sure that we stayed true to what we were looking for. She took the time to get to know us and it reflected in so many circumstances. It amazed us how she knew immediately if a house was the right fit for us or not. She gave us her honest opinion if she felt it wasn't the right house for us and knew instantly when we saw the house that fit our budget and exceeded all of our "wishes" for the perfect house . Her knowledge of "things to be cautious of" was so useful and helpful. She was our extra set of eyes to see problems that may arise in a particular house and she also has the knowledge to spot a "good structured" house and other important asets to a good house. Laurel never made us feel like we were imposing on her by our numerous questions and revisits to houses we wanted to see again and again. She always found time for us and made us feel as if were her only clients which we knew we weren't. We have never met a more friendly, patient and genuine real estate agent before. She has our loyalty forever, only problem is she found us the perfect house so we won't ever want to move again. We truly believe that you won't get a better agent than Laurel Freis. She truly looks out for her clients and cares about them and we appreciated that so very much.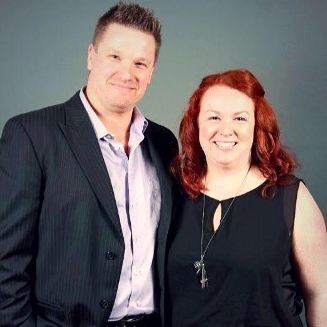 Brian and Megan Caruk
My wife and I heard about Laurel and her team from our good friends. They HIGHLY recommended Laurel to us. And that recommendation holds true. I HIGHLY recommend Laurel and her team to anyone wanting to sell or buy.
We met Laurel to go over the steps in selling our condo. She came to our place and we "clicked" immediately. She is so easy to talk to, has a great sense of humor and I was impressed with her level of honesty. She gave us some recommendations for our place before we listed. And after doing everything she suggested and listing, our condo sold in 24 hours. Unreal!
And obviously with that, we stuck with Laurel when searching for our first house. So all in all, we looked at about 60 houses, writing up offers on 5( 5 being the magic number ). Not once did Laurel show any impatience or frustration, we showed it, but she was calm, cool and her usual fun self, every time we went to look at houses. She was always honest with us in every home we looked at, straight up telling us if she didn't feel if that particular house wasn't right for us. She taught us a lot about what to look for when looking for a home and gave us lots of handy tips for when we did buy.
As happy as it was to find our home and finally have that accomplishment, it was also bittersweet, knowing that our weekly ritual of seeing houses every Tuesday and Friday was coming to an end.
Laurel told us on many occasions on what kind of relationship she wants with her clients. She said, and I quote: "If I ever run into my clients again, like at the grocery store, I don't want either of us to have to duck or hide. I want it to be a happy moment and where we could hug it out."
And I must say, I cannot wait to run into her again and get that hug.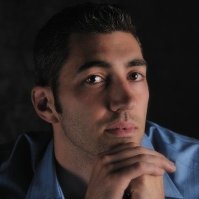 Jeremy and Amy Guenette
Working with Laurel Freis was refreshing and easy. She always had a positive attitude, was extremely flexible about dates and times and we always felt that she was working for us. She had sound advice for offers we made and she helped us get exactly what we wanted for our home. Laurel made shopping for a house and then selling our house an enjoyable experience during one of the most hectic times of the market and our lives. We have recommended that our friends and family use Laurel as their realtor the next time that they are in the market. For us there is no higher compliment than trusting someone with your family and their needs.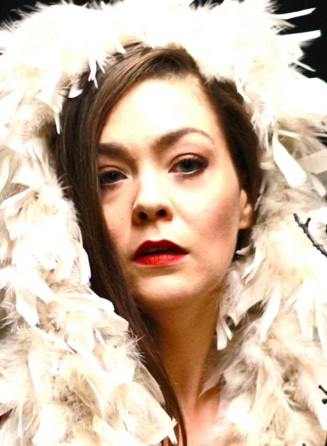 Gaile Hiley
Thank you so much for all of your help in finding us a new home. You were such a warm, caring and personable real estate agent… ….you really made our journey in finding the right house for us an exciting and positive experience. We especially appreciated your expert knowledge and special eye, as both a real-estate agent and contractor to point out details we never would have thought about or noticed on our own. This allowed us to feel extremely confident in our final choice of property to bid on. We started out property virgins looking for that perfect property and you helped to educate us in the process. It was a fantastic experience and we thank you so much for your wonderful support every step of the way. I will definitely recommend "The Freis Guys" as Number 1! to any of my friends and family looking for, or selling homes in the future. Thanks so much once again!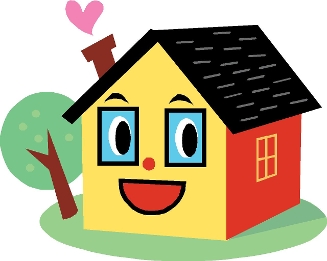 Michelle Dombek
As a first time home buyer, the real estate market can be very daunting when words like bidding wars are commonplace. I took the first step by contacting Jules to help me get started in figuring out the steps I had to take to begin the home search and ownership process. He graciously went through every step with a fine tooth comb upon our first meeting and at that point I knew he would be a great fit to help me fine my first home. Throughout our home viewings, he was honest about what he saw, could point out aspects of the home that realistically should be fixed, and made sure that when I bid on a house that is was the right one for me. He answered every question I had, big or small, and always helped me feel in control of the process and hopeful among the sea of bidding wars. In the end I ended up with a beautiful started home in my price range and I can't thank Jules enough for his honesty, integrity, and helpfulness throughout the process of buying a home on my own. I look forward to working with him again on my next housing adventure!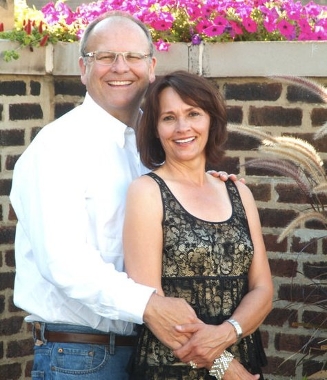 John and Jackie Haen
Jules and Laurel, you are both above and beyond any realtors we have ever had. Our home is perfect. This is one of the best days of my life… two thumbs up!!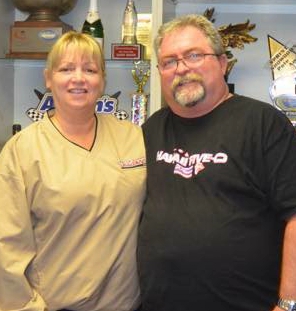 Mike Peddle and Jan Gunness
Would like to thank The Freis Guys RE/MAX executives for all there hard work in selling our old house & finding us the new one.
Thanks Jules for leaving no stone unturned.
Justin Park
I first learned to know Laurel in 2007 while i was looking to purchase my first home. Prior to meeting Laurel, I had been to several home showing appointments and open houses without any success and my time to find a place to live for my growing family was running out. I met Laurel one day, when another agent could not make the appointment. From that first home we looked at with Laurel we knew we had met the agent that we wanted to work with us.
Fast forward to 2010 and it was once time again to start house hunting. I contacted Laurel and within days i was looking at homes again. Laurel was always very informative and never shy to tell us if she felt something was worth running from lol. Anyways, i ended up purchasing my first home with Laurels help, and me and my family have grown to love our home.
Sadly in 2016 I had to make the hard decision to sell my beloved home. I knew immediately who to contact. The Freis Guys! I contacted Laurel, and within a couple short weeks my home was listed, and sold when other folks had their homes just sitting. The Freis team has been great time and time again. I will definitely recommend them to others, as well as use them again to do business with in the future. Thanks Guys!
Sincerely Justin Park.
Clarke and Gina Stockton
Thank you both so much for helping us through purchasing and finding our first home! We are so in love with this place and cannot thank you enough!
We will definitely have our friends and family seek you guys out in the future, your honesty and experience was fantastic.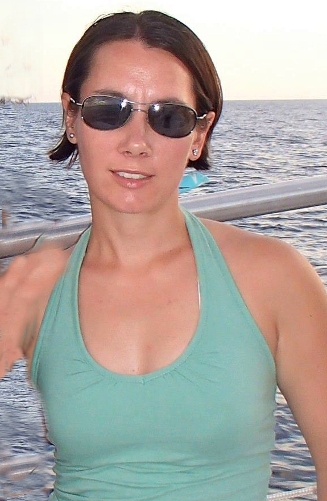 Cara S
So this is kind of a new feeling to me… I'm still pretty excited actually! I just wanted to say thanks for all your time and patience and I've enjoyed your company over the time we've been looking for houses. I must say you've educated me quite a bit on houses!! I may be sending you some emails for some ideas!!
Anyhow, I just thought I would say thanks again!! And I definitely appreciate your time and effort you put in.
Carol Hardy
At a time in my life when I really didn't want to move but was forced to, Laurel and Jules came into my life and provided me with a high quality of service and commitment to finding a house within my limited budget. With their combined extensive knowledge of houses and the housing market I am now a proud home-owner and happily planted in my new neighbourhood. Laurel was my "angel" in disguise – thanks guys!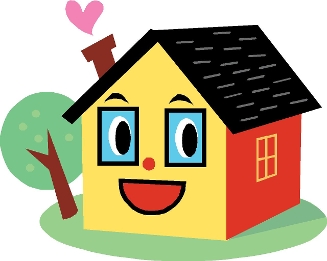 Bob and Lois Ross
When we first met the Freis Guys, Jules was our professional realtor, but by the time we purchased our home, we considered him to be a trusted friend. We had lived in our home for thirty years, so it was quite the journey moving to Winnipeg & finding just the right house. Throughout the process, we could not have asked for more from them. From Jules' experience in construction, he was particularly knowledgeable. We appreciated his wise observations. They always demonstrated respectful, kind and caring concern for our welfare. Never once, were we pressured to purchase any particular home. We always felt that the Freis Guys had our interests at heart and wanted us to be totally satisfied. We would highly recommend them to anyone who wants personalized and dedicated service.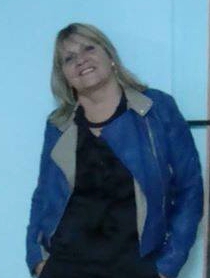 Sylvie
Wow thank you for doing ALL UR HOMEWORK. Nice catch with old wiring coming into new box,, something to remember to watch or ask about in the future. U truly r a remarkable real estate agent. Not many honest ones like u out there.
Martin and Sophie Tremblay
Throughout my life I have read and heard about the 'wow' factor but I have rarely been wowed like I was with Laurel.
Through the buying process we felt supported and thought of all the way. Not only did we feel that we were in good hands but we often felt like Laurel was buying a house for herself: if it wasn't good enough for her it wasn't good enough for us.
We would recommend her to everyone that needs an agent.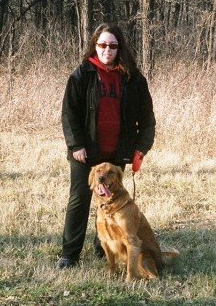 Christine B
We wanted to thank you for all your help and let you know how much we appreciated everything that you did for us. We are extremely excited about our house and look forward to moving into it.
I will continue to refer you and Jules as you are both excellent!